Conceptualized at the Emergence declaration of the lockdown by the Government of India, A survey carried out by our team and few News Channels were evident as an eye-opener to initialize relief work to feed and save the lives of the poorest of poor.
This Pandemic Covid–19 has been the reason to bring home real happiness of oneness. We give Glory and Honor to God for giving us this opportunity to serve the humanity.
From the first day of April, 2020, our mission was just to feed the roadside dwellers, hutment settlers, mentally and physically challenged, which actually has surpassed otherwise what was earlier imagined.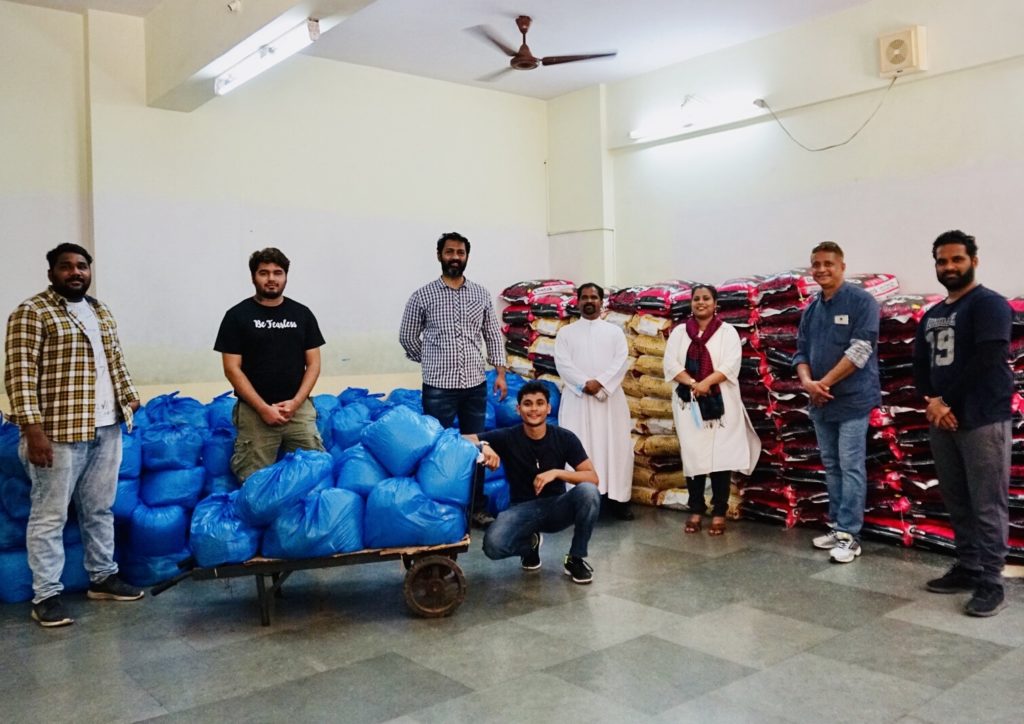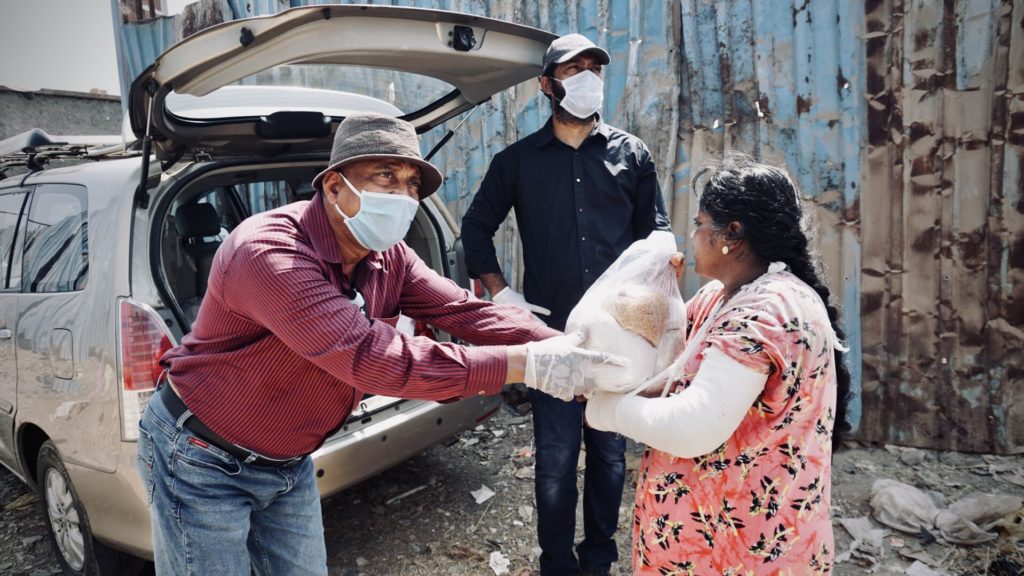 Mumbai being the financial capital and revenue feeder state of India, had virtually collapsed and the economy land sliding day by day.  we could imagine the economy of India at large.
The daily wagers, the salaried were highly hit and are the affected lot.
Most corporate houses employing hundreds and thousands of people especially hotels management companies like Marriott, Hyatt, Radisson, as well as most Indian organization had started terminating services of the staff and or have changed the salary structure slashed to over 60%.
Manufacturing, Real estate, automobile, IT, you name it all have shut their shutters with few operating from home. Health care a disaster, small establishments have opted to pull down shutters and sell their properties.
If you ask anyone about their feelings, they would turn around and say > Future seem futile.
We have all been travelling over 250 km every day to different parts of Mumbai and the rest of Maharashtra distributing to the poorest of poor with Ready to eat Meals, Food grains, (ration/ groceries), clothing, Medication, Toiletries and other emergency supplies n support.   
we have initiated R&D on how to create a "Common Opportunity Centre for Self Help and Training Centre" for people who are underprivileged living below poverty lines at various locations.
Our mission continues and it shall go on ….